Natalie and Jonathan were married on a very weather-questionable fall day in Holland, Michigan. Though all the weather in Michigan is frequently questionable- it's extra questionable in the fall! We were super excited to be their Holland Midtown Center wedding photographers! They went for the classic romantic colors- black, white and red, and everything came together quite lovely.
Jonathan and Natalie opted to do the Reveal (if you've read ANY bit of our blog, you know how big of fans that we are in regards to the Reveal!) and it was one of my favorites- their expressions just made you feel their excitement!
Should I see my bride/groom before the wedding ceremony? Uh, heck yes! (If you want to!) We aren't doing arranged marriages anymore- why shouldn't the bride and groom see each other? We've found that it works wonders for any wedding day- calms nerves, ensures that everyone is ready on time, and even allows for photos to happen at your leisure all while being a good host and not making your guests wait hours between the ceremony and reception!
Then we were off to pre-game with the wedding party and bridal photos!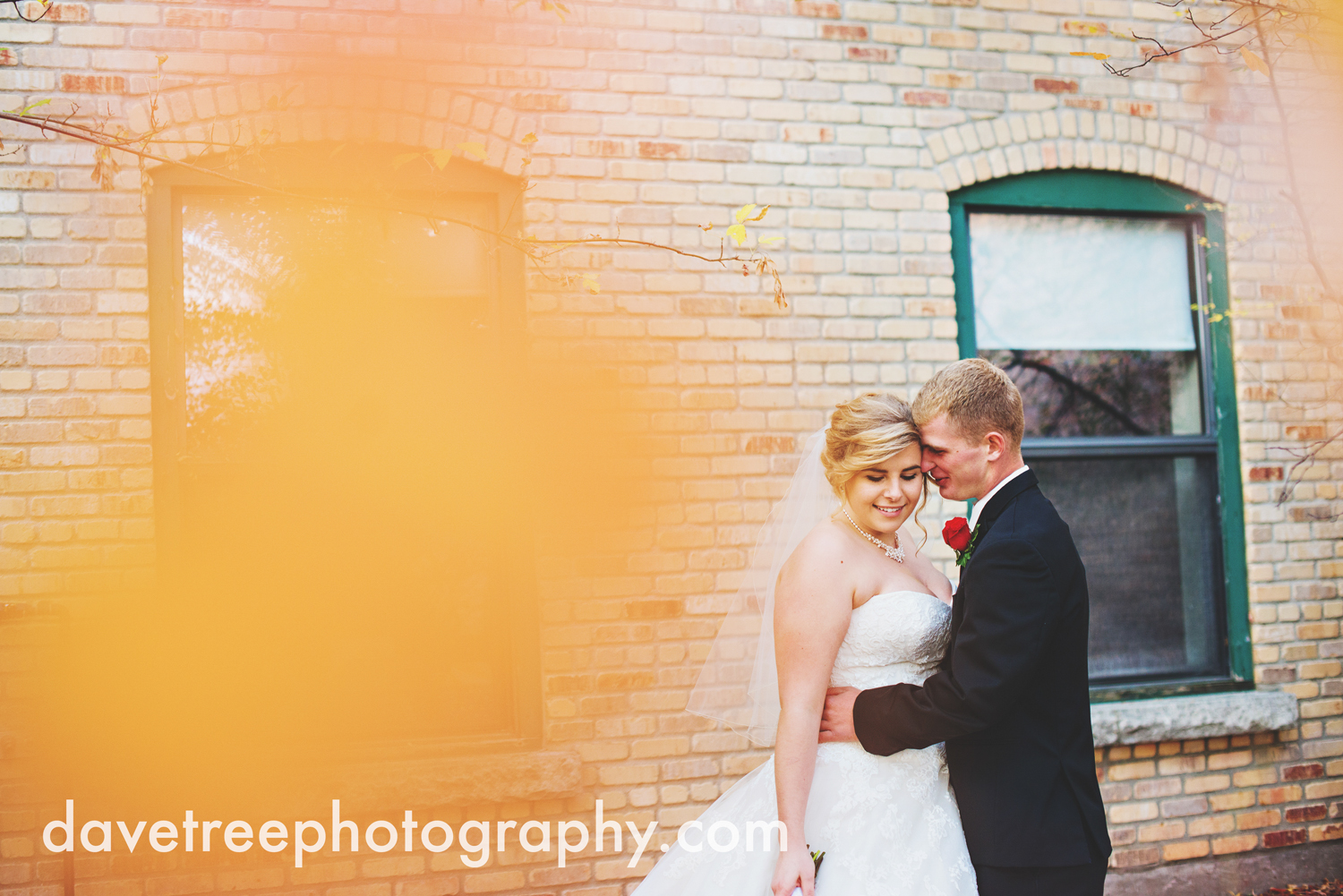 And to round out this post, I want to share just a few images from their ceremony and reception location since it was pretty dang cool!
Venue: Midtown Center
Florals: Pat's European Fresh Flower Market
Cake: Second Floor Bakery
Wedding Dress: Spring Sweet
Suits: Jim's Formal Wear
DaveTree Photography is available to be your Holland wedding photographers :)
David + Lindsay are the husband & wife photography team behind DaveTree Photography, that specializes in wedding & destination wedding photography. Photographers serving Manistee, Northern Michigan, Grand Rapids & destination weddings. Wedding photography & family portraits.