Caleb and Angelina are great people. They're super down to earth and have great hearts. They probably won't even correct me if my description of their wedding style is off base! I like to call it a down-to-earth hollywood throwback style. A simple glamor, if you will. With a pinch of quirkiness. Everything about their Grand Haven wedding day was simple, but warm. I'd even verge on calling it an "almost-elopement" - that's how simple the day was. And we got to spend LOADS of time alone with Angelina and Caleb- which was fantastic for images!
Angelina's dress was a nod to old hollywood- a satin mermaid number- with a fur cowl and vintage brooch- she looked stunning. And Caleb was dashing in his simple black on white suit- with fur added to the shawl lapel- and awesome stag cuff links. The decor was decked out with baby's breath and eucalyptus, vintage bottles, and simply stated black and white linens- and all the desserts were made by family (and seriously SO good!).
Caleb and Angelina chose to do a Reveal- which I can't say enough good things about! Everyone loves having that moment to collect their nerves!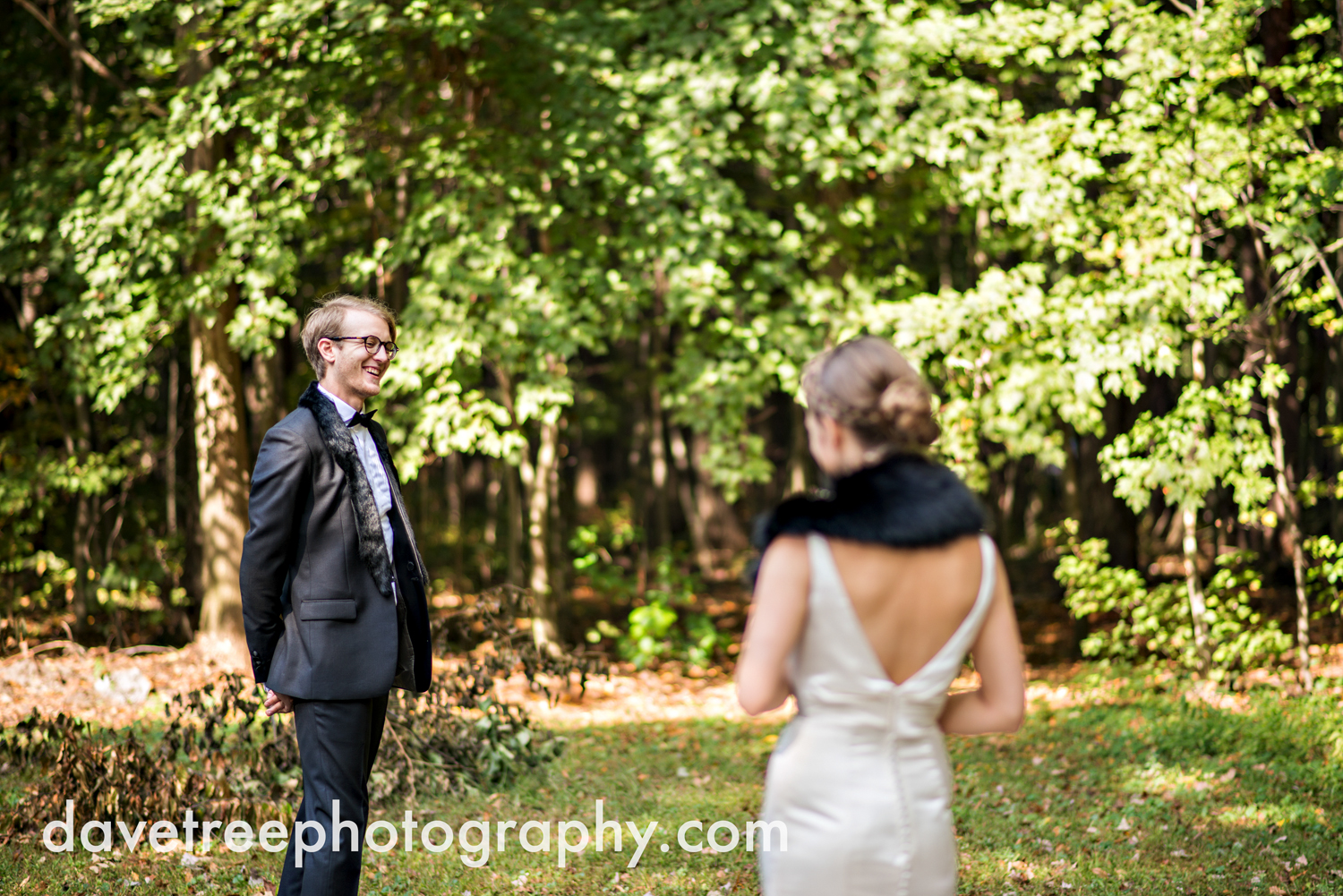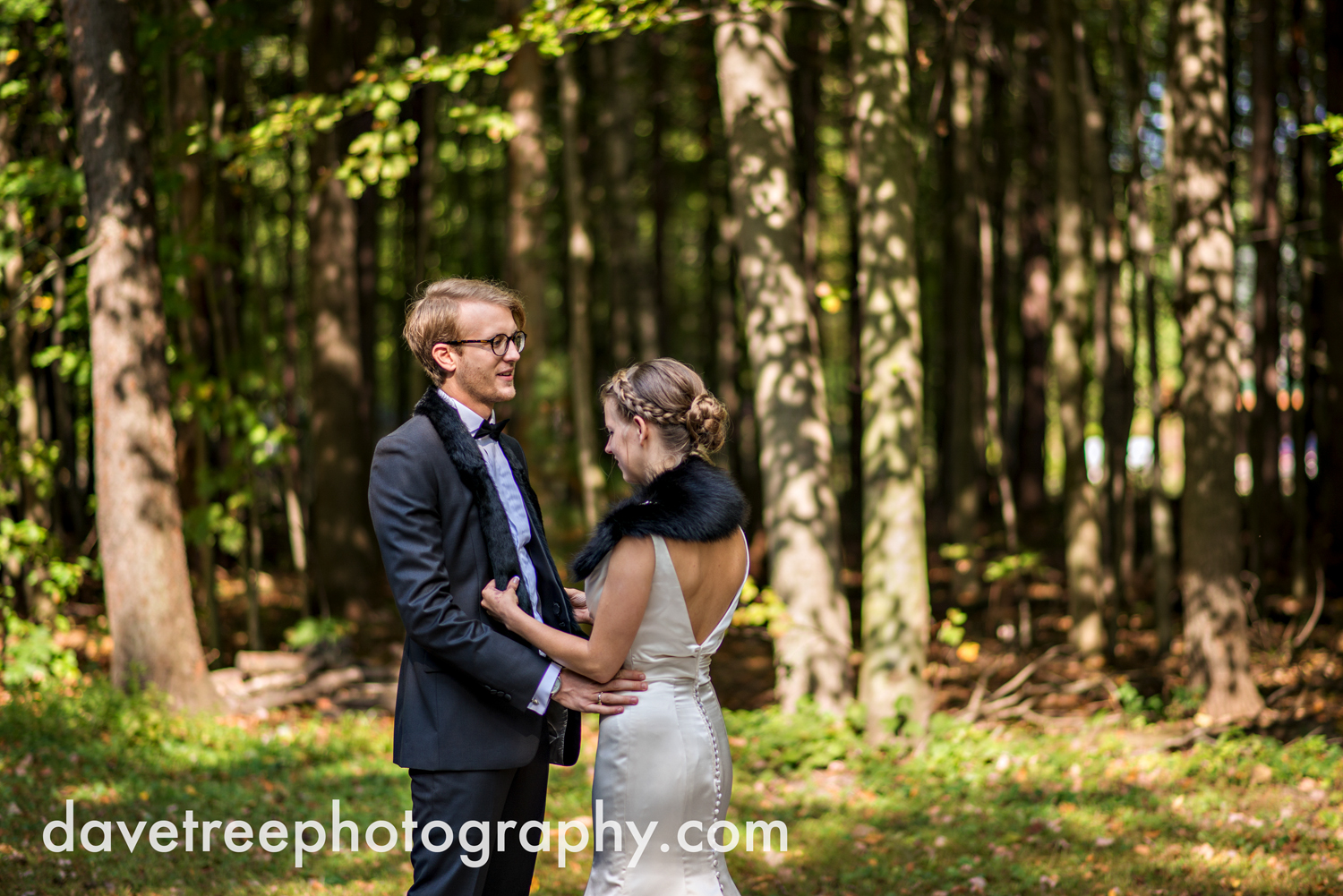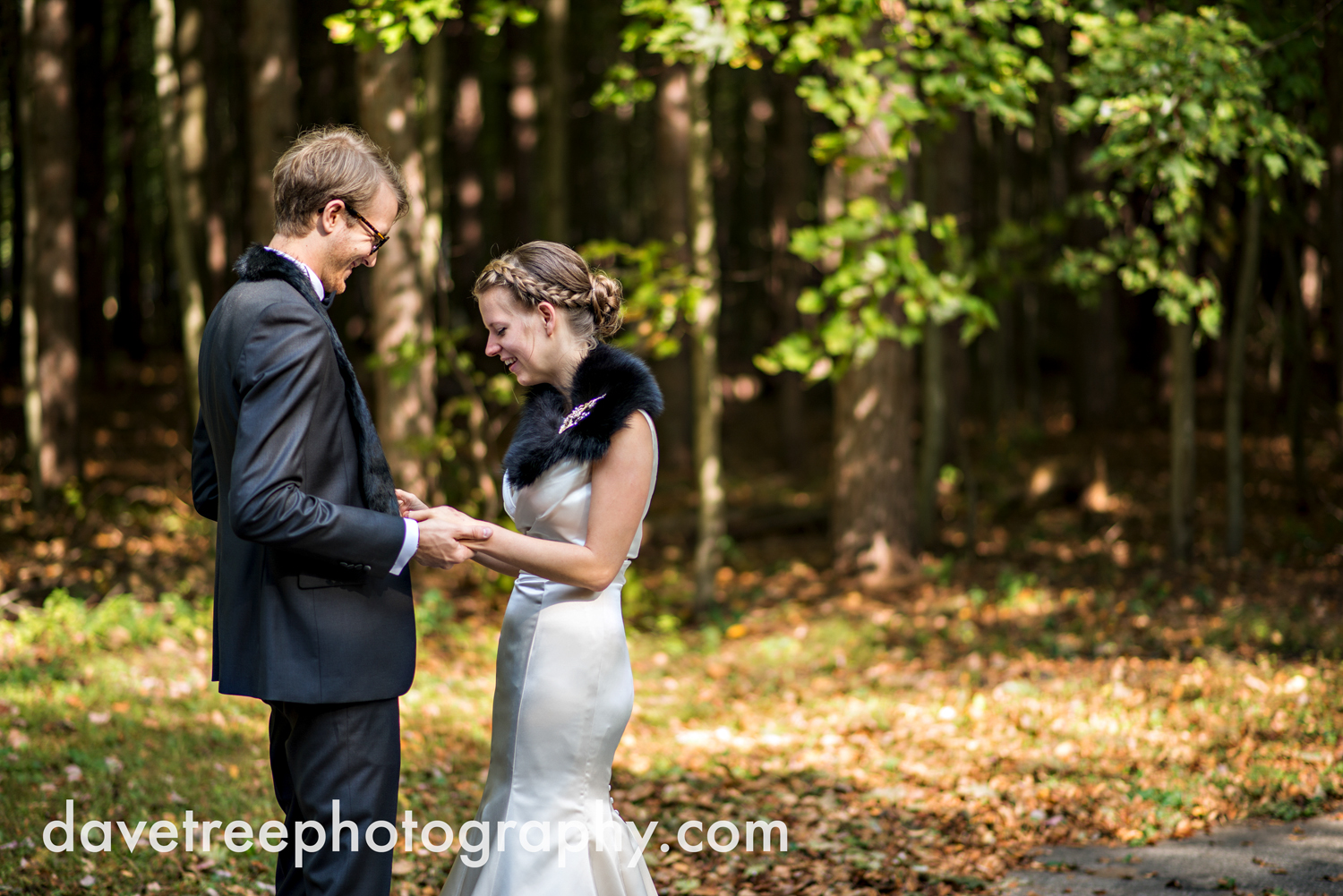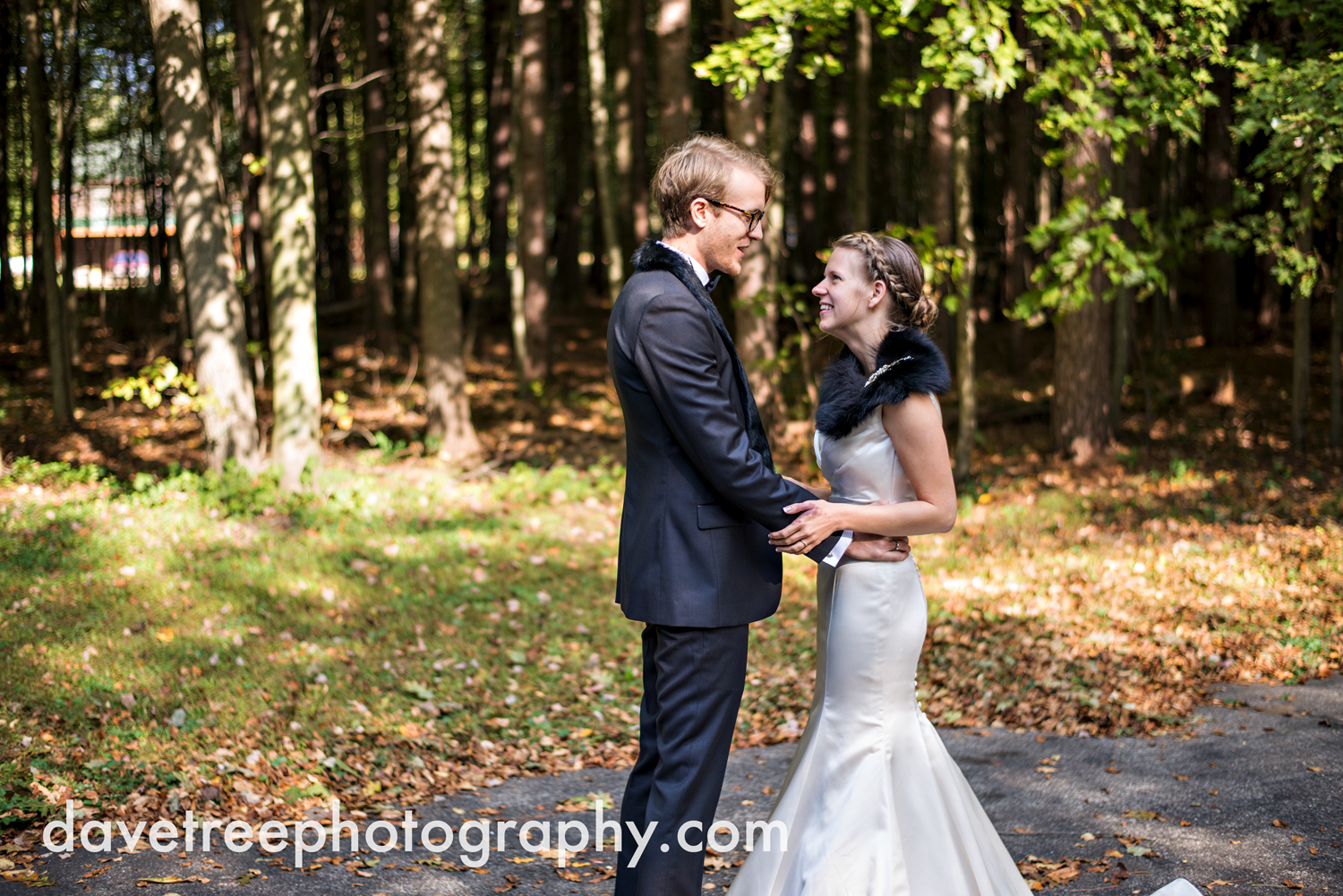 After their reception send off- we made our way to a nearby family farm to do some more Bride and Groom portraits. I loved that Angelina and Caleb let us be as creative as we wanted and weren't afraid to let us try some new things!
We are always up to be northern michigan wedding photographers- photographing Grand Haven Weddings are one of our favorites!
David + Lindsay are the husband & wife photography team behind DaveTree Photography, that specializes in wedding & destination wedding photography. Photographers serving Manistee, Northern Michigan, Grand Rapids & destination weddings. Wedding photography & family portraits.